Gian Gibson, RMT
Certified Advanced Rolfer,
Egoscue Practitioner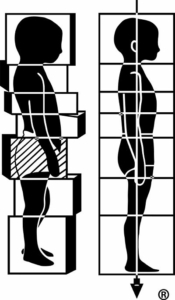 In my practice, I specialize in restoring physical function, offering relief, and educating for a pain-free life. Often people do not realize how misalignment and posture can cause numerous  health problems. Many in my 13-year practice have had amazing results from committing to the specialized treatments offered through Rolfing and the Egoscue Method. There have been outstanding responses from musicians, health care professionals, actors, elite dancers, yoga practitioners, massage therapists, athletes, as well as corporate professionals and the more mature population.
It is my focus to help people feel better. I connect on an honest and open level. It is not surprising to watch attitudes improve when pain is relieved and, in turn, life becomes more fulfilling. I customize treatment to your need—to reduce pain and to restore structural/functional balance. Rolfing and Egoscue help to reshape and hydrate fascia—the sheathing membrane that covers muscles, tendon, and organs.  With precise hands-on care and direction, I will help you reshape this significant girdle-like layer which then offers relief and lasting change.
Chronic back pain, scoliosis, sciatica, carpal tunnel, nerve inflammation, rotator cuff pain, TMJ, pain recovery associated with injury and surgery are some issues that are relieved with this treatment. The positive results of Rolfing keep me passionate, enthusiastic, and convinced that I can help you!
When not in the office, I enjoy a variety of fitness undertakings and outdoor activities with my family.  Our young children keep us busy gardening and nurturing fruit trees.
A favorite hobby is "food" – its planting, preparation, and preservation.
Registered Massage Therpist – (2006) Somatic Institute School of Massage, Edmonton
Certified Rolfer – Dr. Ida Rolf Institute, Boulder CO (2007) Sao Paulo, Brazil  (2008)
(In Brazil I was privileged to learn from Jan Sultan, one of the few living instructors to have studied directly under the late Dr. Ida Rolf.)
Certified Advanced Rolfer (2013) Boulder, CO
Egoscue Institute Certified Postural Therapist (2015)
Post Training: Rolf Movement and Anti-aging Rolfwork, Primal Postural Correction, Craniosacral Therapy, Back and Neck Pain Protocols, Postural Alignment Specialist and Visceral Manipulation
I am a member in good standing of the National Health Practitioners of Canada and the Canadian Dr. Ida Rolf Association.  My Massage Therapy License number is accepted by all Insurance Providers in Alberta (exceeding the 2200-hour minimum training requirement).
Contact me today for a free consultation.  New clients are welcome.